The Energy Contract Company (ECC) is a leading commercial consultancy in the global oil and gas industry.
Since 1988 ECC has successfully advised around 580 clients on energy projects and disputes spanning five continents. It has an outstanding reputation as the firm trusted to deliver value in complex transactions & negotiations, resource developments and litigation proceedings worldwide.
With a diverse team of highly-experienced Directors, Associates and Analysts located in Europe, Australia, Africa and Asia, ECC provides clients with the commercial expertise and industry knowledge necessary to achieve success in the global energy business.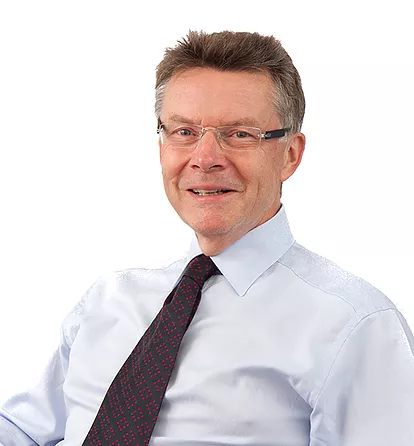 Niall Trimble
Managing Director
London, UK
Niall Trimble, Managing Director, London UK
During his extensive period in the industry Niall has gained considerable experience in a lead role delivering the commercial agreements analysis and advice required by clients on energy projects worldwide. He has a particular expertise in analysing the development of energy markets drafting and negotiating complex commercial agreements and acting as an expert witness in contract disputes.
His recent assignments include:
Acting as the commercial adviser (with LNG Value) to the Morocco LNG Import Project. Working with ONEE, the state electricity company, Niall has prepared a commercial strategy, and will draft key contracts and assist the client to negotiate LNG supply agreements.
In the last 15 years Niall has run gas sales tenders and negotiated over 20 Gas sales agreements for UKCS producers. Total sales volume in 2021/22 will be around 15% of all UKCS production
Acting as an Expert Witness for an LNG Terminal Operator in a dispute with a user over Toll or Payments for a Mediterranean  LNG terminal.
Advising Progressive Energy on commercial contracts for the Hynet Hydrogen Project in the UK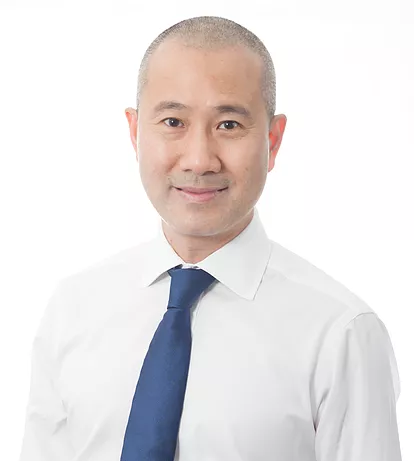 John Tan
Associate Director,
London, UK
John Tan, Associate Director, Aberdeen UK
John combines commercial expertise with financial and technical knowledge to generate superior outcomes.
He specialises in LNG, gas sales, vessel charters (FPSO, FLNG, FSRU, FSU), tie-back services to host facilities, major pipeline and receiving terminals and dispute resolution. Provides transactional support to close agreements necessary for final investment decisions.
Previous employers include; BP, Coopers & Lybrand, Shell
​Recent Assignments:
Commercial advisor to ElectroGas Malta for import of LNG to Malta through a floating storage unit, onshore regasification and supply of gas and power.
Commercial advice to a mid-size E&P operator for chartering of a FLNG facility in West Africa.
Commercial advisor to Endeavor Energy and General Electric for the purchase of LNG, charter of FSRU and a terminal use agreement for a LNG to power project in Ghana.
Expert witness to an arbitration panel in a dispute over allocation of costs for an offshore development in Canada.
Lead commercial advisor for procurement of the FPSO for the Catcher development in the North Sea.
Commercial Manager for Dana's Western Isles development in the North Sea. Responsible for procurement of the FPSO, chartering of shuttle tankers, bi-directional gas sales and tie-in agreements to third party infrastructure.
​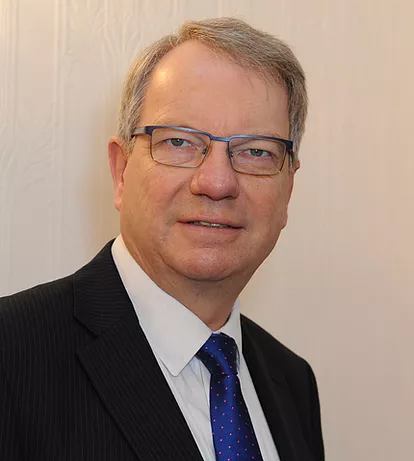 David Robottom
Associate Director
London, UK
David Rowbottom, Associate Director, London, UK
David has extensive experience in the upstream and midstream energy business, both with large operators and smaller, privately backed, companies. He spent almost 20 years with Shell and also worked in senior positions for the BG Group, Texaco and Third Energy. He has extensive experience of commercial work in gas and LNG, and more recently in wind and solar power.
He is able to offer a "full chain" service to our clients during their business development process, built upon his years of international experience:
Strategy creation and testing
Business / opportunity economic evaluations
Corporate and project risk evaluation and mitigation development
Contract crafting and negotiation
David also has current experience in the areas of:
Delivery of full suite exploration licence round projects
Asset "buy side" or "sell side" preparation and due diligence
Expert witness in oil and gas disputes
John Richards
Associate Director
London, UK
John Richards, Associate Director, London, UK
John is an authority on the trading, marketing and shipping of crude oil, condensate and LPG. He has over 30 years of experience world wide managing existing oil and gas businesses and developing new business. He has negotiated and drafted significant commercial agreements on behalf of both his employers and clients.
​Previous employers include; Potens, Woodside Petroleum, Mobil Oil Australia, Shell South Africa​
Recent Assignments:​
Between 2016 and 2021, John negotiated the sale of crude oil and NGLs from the North Sea, Romania and Tunisia for clients including Mazarine, Serica, Tailwind, Waldorf and Zennor. He has advised clients on issues such as overcoming artificial trade barriers which had the potential to significantly impact the value realised from sales.​
During 2015 John undertook due diligence on the sale and purchase agreements that Serica took over from BP as a result of the former's purchase of the Erskine asset from BP. John also negotiated the sale of Serica's Erskine LPG to Statoil.​
Since 2009 John has undertaken a number of market studies for clients with oil discoveries in West Africa including Bowleven, BHP and New Age, providing clients with input to support decisions regarding infrastructure type and size.​
John negotiated the key terms for the sale of LPG and condensate by Kogas Shell arising from its interest in the Prelude project in Australia.
Market studies to support commercial decisions were done for a client intending to develop a product terminal in the Red Sea and a client based in the Caribbean whose product has market-limiting characteristics."
​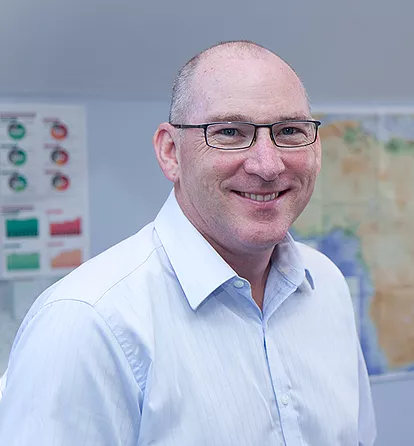 Murray Durham
Associate Director
Perth, Australia
Murray Durham, Associate Director, Perth, Australia
Murray joined ECC in 2014, he has been a leading advisor on oil & gas projects, energy contracts and advising clients on oil & gas markets and pricing. He is based in Perth Australia.
With more than thirty years in the oil and gas industry, Murray has established himself as an experienced commercial lead having negotiated and managed natural gas and LNG sales agreements, gas transportation agreements, crude oil sales, crude oil shipping contracts and joint-venture commercial agreements.
Previous employers include; Red Sky Energy, Apache Energy, BHP Petroleum, Shell Canada.
Recent Assignments
Murray provided commercial support to Red5 to secure gas supply for a new power station and SGH Energy covering their Australian oil and gas assets
Commercial advice to the NT Power and Water Corporation which included assistance with the negotiation of new gas sales agreements, development of business strategies and commercial risk mitigation options
Completed a preliminary study for the Northern Territory Department of Business on the potential for development of a petrochemical industry in Darwin
Murray provided commercial advice to Hess Australia on the Equus project offshore gas field development, LNG markets and potential domestic gas sale options
Provided commercial support to KUFPEC Australia covering their Australian oil and gas assets, their participation in the Wheatstone LNG project and the negotiation of LNG sales, equity sales and project agreements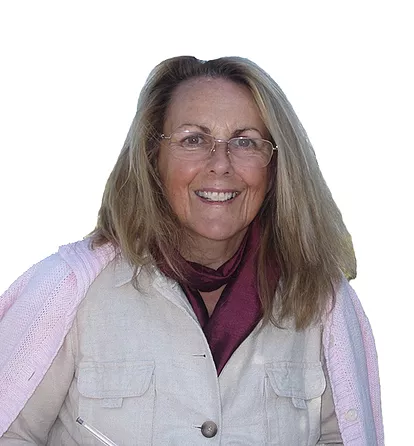 Dr. Yvonne Barton
Senior Associate, Director Of Training
Rome, Italy
Dr. Yvonne Barton Senior Associate and Director Of Training, Rome, Italy
With an extensive background in the international gas industry and corporate finance, Yvonne has been based in Italy for more than 15 years.
She is a specialist in the development of LNG receiving and regasification facilities; gas and LNG supply sourcing; sale & purchase agreements. She is also an expert in downstream gas markets and regulation. Fluent in Italian with a deep knowledge of the Italian gas market.
Previous employers include; BG Italia SpA, British Gas Asia Pacific, BG Exploration, BP Exploration, University of British Columbia.
Recent Assignments
Advisor to Klaipedos Nafta, Lithuania, developing a Floating Regasification and Storage Unit LNG terminal, including market analysis, marketing plan, LNG supply pricing and sources, price formula, regulatory issues, Terminal Access Code and ongoing staff training.​
Advisor to a Far Eastern trading house to provide an assessment of European gas markets, with special focus on Italy, as a destination for gas supply from the Caspian Sea. Included supply-demand and price forecasts, with competing supplies and LNG.​
Advisor to an international upstream major on markets for gas exports from the Eastern Mediterranean, including Italy, Turkey, Israel, Egypt, Jordan and the Balkans.​
Advisor to an Australian utility on Security of Natural Gas Supply. A Study of European and North American gas market regulations, showing how the appropriate cost recovery mechanism for costs associated with enhancement of security of supply is influenced by market design.​
ECC programmes of training courses, which cover a wide range of commercial skills and knowledge with public courses and in-house workshops held in 20 countries worldwide.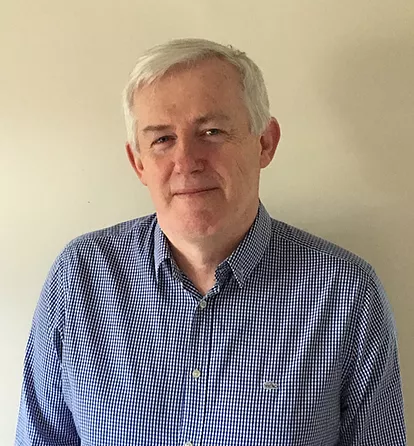 James Nyhan
Senior Associate
Cork, Ireland
James Nyhan, Senior Associate, Cork, Ireland
James has gained considerable experience in delivering the analysis, strategic advice and commercial agreements required by clients on energy projects worldwide. He has extensive experience in developing new power projects around the world.
He brings wide ranging commercial management experience in international energy, electricity, natural gas, LNG, renewables, large infrastructure project development and engineering design. He has particular expertise in analysing energy markets undergoing structural and regulatory change, developing strategy, drafting and negotiating agreements relating to complex commercial and financial arrangements, managing diverse stakeholder interests and acting as an expert witness in contract disputes.
Previous employers include; Royal Dutch Shell, Edison Mission Energy, Arup.
Recent Assignments
Acted as commercial director for initiative to use aerospace combustion technology on natural gas with high CO2 content to produce CO2 for enhanced oi recovery, generate electricity with minimal emissions and produce water.​
In 2016, worked as expert witness for Dane Energy in its dispute with the Rwandan state over the termination of a methane extraction and power generation project at Lake Kivu.
​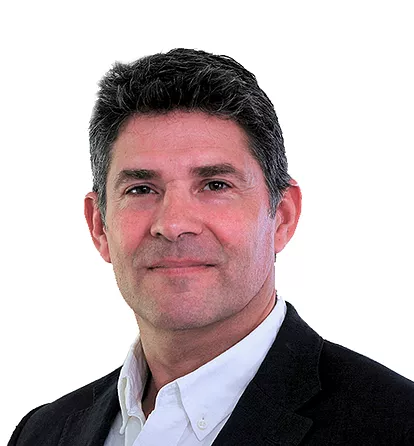 Andrew Fisher
Senior Associate
Cape Town, South Africa
Andrew Fisher, Senior Associate, Cape Town, South Africa
Andrew has over 25 years' experience in the energy industry, and a successful international track record of commercial leadership, value creation, business development and delivery in challenging business environments.
​Andrew has led the commercialization of several world-class oil and gas fields, and has a particular strength in delivering innovative commercial and technical solutions to development and commercialization challenges. Andrew has a degree in Geophysics and training as a Petroleum Engineer, and has well-developed commercial skills across the full oil and gas value-chain and project lifecycle, including project economic evaluation, market and pricing analysis, and negotiation of key commercial agreements.
Previous employers include; Tullow Oil, BHP Billiton and BP
​Recent Assignments
Led the upstream negotiation team for the Kudu Gas to Power Project in Namibia.
As Business Unit Manager, led the Operator organisation through the exploration, appraisal and development of the giant Jubilee oil field in Ghana.
Led the evaluation of, and negotiated access to, new business opportunities in Russia and the Middle East.
Developed an integrated energy strategy to leverage and protect BHP Billiton's substantial mining, metals and energy assets in Southern Africa.
Led the commercialisation of the large Zamzama gas field in Pakistan, initially as Commercial Manager and then in-country as General Manager.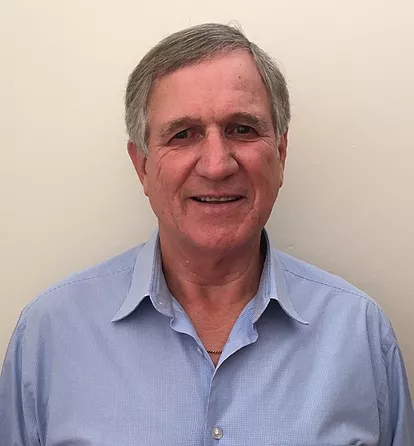 Robert Stewart
Senior Associate
Cape Town, South Africa
Robert Stewart, Senior Associate, Cape Town, South Africa
Following a long corporate career in the oil industry Robert has consulted extensively in the Southern Africa region.
The specialist field is study of the economics of oil refining and supply operations and, based upon such study, the development of strategy for businesses and government in this sector.
​Previous employers include; PetroLogistics, Engen Petroleum, Mobil Oil, Scottish Gas.
​Recent Assignments
​Consulting to the Black Rhino Group on the configuration and resultant commercial feasibility of product import terminals to service the Ethiopian and Djibouti markets.​
Participation in the DD required for a client's bid for the business of an Oil Major in Southern Africa.​
Advice to a major RSA stakeholder on a strategic response to government's vision for Cleaner Fuels.​
Advice to government on the purpose and deployment of strategic and commercial stocks, in the context of interruptions of supply arising from geo-political disturbance, oil refinery problems, and inadequate infrastructure.
​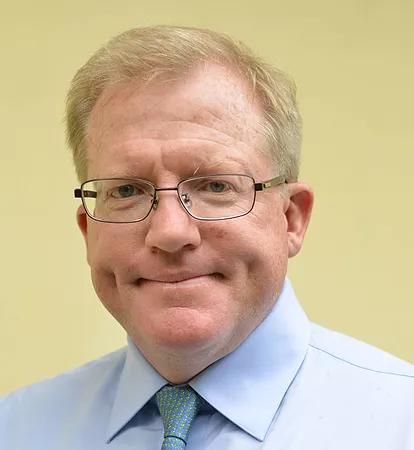 Colin Marshall
Senior Associate
Bali, Indonesia
Colin Marshall, Senior Associate, Bali, Indonesia
Originally an operational Petroleum Engineer, have worked in the commercial domain for the last 25 years.
30 years of oil & gas experience, with over 20 years experience in South East Asia. Particular expertise in business development, negotiations, joint venture management, gas markets, and unitizations, generally focussed on gas and LNG.
Recent experience as a consultant for Mitra, New Zealand Oil & Gas (NZOG), Mitsui Oil Exploration Company (MOECO) and Hague & London Oil (HALO). Before becoming a consultant he worked for Medco, Murphy, Talisman, Salamander and Hess. After graduating worked for BP for 20 years, in the UK, Holland, Norway, Vietnam, Abu Dhabi and Indonesia.
Recent Assignments
During 2015-16 led negotiations by MOECO (majority foreign party) with PetroVietnam (PV) on Vietnam Block B (a high profile, complex gas project), notably gas sales negotiations and pipeline commercial arrangements.​
In 2013 negotiated and completed various agreements (PSCs, JOAs, farm-in agreements) leading to Murphy acquiring 4 new blocks in Vietnam.​
In 2012, restarted the overdue unitization of the highly material Suban gas field, complicated as Suban had been on production for many years. Part of the 3-man team who closed the negotiation.​
Led the negotiation unitising the three PSCs for Tangguh LNG in Indonesia, a critical requirement for sanction. Negotiation was initially with the partners, and subsequently with Government to secure approval.